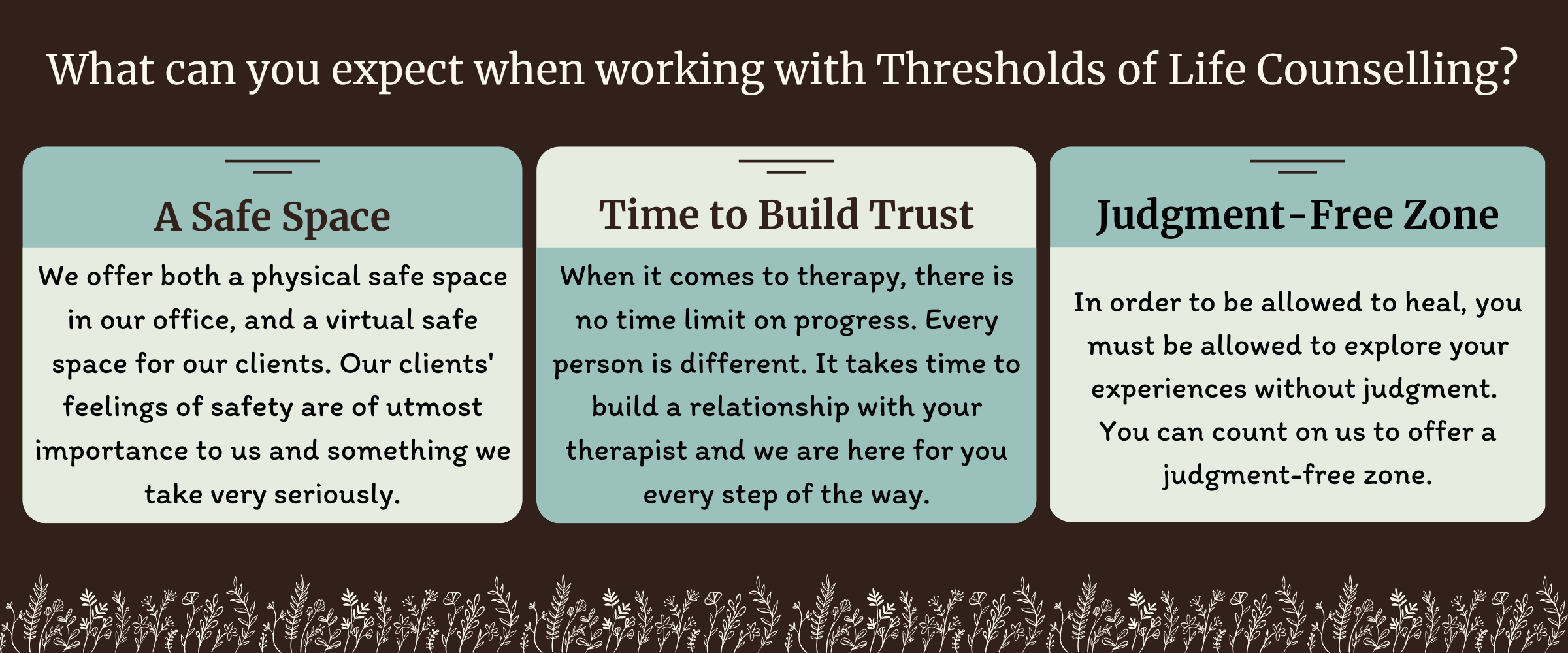 One-to-one sessions are approximately fifty minutes long.
You know yourself and your story better than anyone else. And … you know how you would like to work towards achieving the goals you have for your life. Let's work together to arrive at those goals in the best way possible for you.
Appointments can be arranged by phone or e-mail. All communications are keep in the strictest of confidence.
Liz offers counselling to adults, with specialties in the following areas:
o Trauma & PTSD
o Religious Trauma
o Grief
o Anxiety & Depression
Payments can be made in cash or by e-transfer prior to each session. The fee for each session is $135.00.